Sleep quality is one of the most common problems people have today. However, this is an important part of our body functioning, as we need a good rest to be productive during the day. Also, proper body and head positions during sleep are crucial for our health. That is why you should use the right pillow. One of the options for solving this problem is to find the best buckwheat pillow.
Wonder why a buckwheat pillow? Well, this is the invention of the Asian culture, and it is widely used now. Today this type of pillow appears on the US market more and more often. Some people do not see the reasons to buy this pillow. We can learn a lot from Asian traditional healthcare.
The best way to acquire this pillow is from online shops. However, it is challenging for most people to choose a suitable product among the numerous offers. It is not enough just to buy the first appeared cheap variant. Many factors should be considered, including quality issues, design, and construction features. In this article, I'll share some wisdom with you and help find a great buckwheat pillow for healthy sleep.
What Is a Buckwheat Hulls Pillow?
As you can guess from its name, this is a type of a pillow, which is filled with buckwheat shells. Its simplicity makes it popular among average users as well as pillow manufacturers.
These pillows are native to Asian culture and conquer the western markets. They are not like regular synthetic or feather models. Buckwheat is a form and dense filler that provides sufficient neck and spine support and adjusts to your body. These characteristics make the pillow with buckwheat a great option for people who suffer from insomnia, neck and back pains, etc.
However, you should not worry about this pillow is too firm. You can adjust the desired level of softness without harming the quality of its performance. As for the filling material, buckwheat shells are very breathable, providing a comfortable temperature during the entire night, regardless of your and the surrounding temperature. What is more important, it is completely eco-friendly. As a natural ingredient, it is safe for your health as well. However, you should better check on the allergy before applying this pillow.
Top 7 Best Buckwheat Pillows and Their Features
Learn my recommendations on what products you can consider buying below. Check out thoroughly every buckwheat pillow review to make the informed choice. Every one of these selections is worth your attention. In some cases, they have only typical benefits and drawbacks, which are inevitable, while in others, you can find the model with benefits prevailed. Just weigh the pros and cons to define which pillow is the best for you.
Premium Buckwheat Shell Pillow from ComfyComfy
This organic buckwheat pillow, provided by ComfyComfy manufacturer, is one of the most popular choices on the market. The filling is dried and cleaned without using chemical treatments. So, you can be sure there will be no chemical residue.
The comfort of the pillow is provided by the cotton case, which also has an organic origin. This is a breathable and durable material that is easy to wash. The airflow is the major feature of the pillows with buckwheat filling. The conditioning, even during your sleep, ensures a cool and fresh feel, and it also prevents moisture and mold spreading. The users admit this model does not have any strong smell. Also, the quality hull filling does not collect or produce dust as well.
The pillow has a zipper to get inside and adjust its firmness. Usually, Japanese pillows are harder, but this model is adjusted to European perception. Still, with the additional pound of hulls, you can reach the required level of firmness, or take some amount away and make another item by yourself. Just remember that the main purpose of this type of pillow is to support your neck, so do not make it too thin and soft; otherwise, you will not get the benefits people to look for in such cases.
If you choose to buy this buckwheat hulls pillow, keep in mind the presented sizes are atypical, and you would probably need to purchase a special pillowcase from this manufacturer. The price is the most common drawback for any model, as these pillows are noticeably more expensive compared to regular pillows. However, it still can be an issue for some customers.
---
Organic Buckwheat Pillow from PineTales
Unlike other buckwheat pillow options, the PineTales manufacture offers standard sizes for comparatively low prices. Despite the affordability, this model provides high-quality support and releases the tension in your neck muscles. These models have all the standard features and properties of the buckwheat pillows.
The package includes some extra filling, so you can adjust the firmness and the height of the pillow up to your preferences. However, keep in mind, for naturally right head position, the pillow should not be too high or too low. Also, to get the most of your new pillow, you should have the quality mattress as well. Otherwise, the benefits of the buckwheat filing will be useless.
Another outstanding feature of these pillows is their design. The pillowcases are available in a variety of sizes and prints. You can also choose between cotton and cool-touch fabric. There is no need to buy other pillowcases, as you can use this pillow as it is. The light, breathable material enhances the properties of hulls inside. With this model, you can get the most comfort possible from a pillow stuffed with rather firm and hard material.
After buying this Japanese bed pillow, be ready to spend some nights getting used to its sleeping surface. This is a typical issue of the products of this kind. And even with the softest and nice outer cover, the inner filling might be less comfortable for beginners. The process of adaptation can take up to 30 days, that is why some people give up soon, rejecting this healthy pillow. But if you manage to pass through it, you will feel the positive results on your neck and back muscles.
---
Japanese Bed Pillow from Beans72
This pillow comes in a cotton case, which is completely organic and natural. The fabric was not bleached or treated with any other chemicals. So you may not worry about allergic reactions. Also, the filling is completely natural, as well. The zipper is integrated into the case design, so you can easily adjust the number of hulls and wash the pillow if needed. But you should remove the shells before doing it. The conditioning and air-circulation go without saying in these models.
Unlike traditional feather or foam pillows, the buckwheat models preserve their form and firmness, unless you want to adjust these features by adding or taking away extra hulls. The described pillow model is king-size, but you can choose Beans72 pillows in any other size to find the one that suits your usage plans. For instance, for a regular bedroom, you can pick the king or medium-sized models. But for traveling or carrying the pillow often for other reasons, you can find smaller options.
This organic buckwheat pillow has many benefits, just like most of these models. However, it also has the same drawbacks. For instance, this type of pillow might not be comfortable for those who like to sleep on the side. Surely, it is better to sleep on your back for your health and spine. But if you know that you will change your position often during the night, you might not feel comfortable eventually. However, do not get upset, as it is possible to get used to this sleeping companion. It can take longer than you expect, but the outcome is worth it.
---
Cylindrical Buckwheat Neck Pillow from Sachi
This is a unique model in my current list, as it has a special cylindrical shape. Also, the size of the item is rather small, so it makes this pillow perfect for traveling. You can use it in the car, plane, train, etc., as well as in the hotel room, or tent (if you are going camping).
Sachi offers a wide selection of natural pillows, so it is not surprising they offer this uniquely shaped model. It contains a completely organic filling and a natural cotton fabric case — no need to worry about the chemicals in this product.
Adjusting properties are also ensured by the zipper opening. Just take away some hulls to make the pillow softer and more suitable to the shape of your neck. Its form can be convenient for both back and side sleepers.
Despite its uniqueness, this buckwheat neck pillow has a pretty specific shape, which might not be comfortable for everyone. Or, at least, you should have another rectangular pillow of traditional size. Also, some customers complain that it is hard to find a suitable case. Sure, you can wash the cotton cover after taking away the filling, but some people want to have options in this aspect.
---
Traditional Japanese Pillow from Sobakawa
Sobakawa is another manufacturer, which specializes in producing pillows with buckwheat filling. That is why you can find a lot of products from natural materials. And their offering is also worth our attention.
Sobakawa's traditional pillow comes in five sizes, so every customer can find the model, which will fit their preferences. For instance, small standard options can be used for trips or additional pillows, while the queen-sized ones can also be used as a meditation cushion. The versatility of this pillow ensures comfort for both back and side sleepers.
The entire pillow is made of natural materials. For instance, the outer case is created from 100% muslin cotton fabric. The filling contains only natural dried out hulls. The comfortable usage is provided by the organic properties and conditioning features. The pillow also adjusts to your neck and head shape, providing decent support in the main points.
The materials in this model are likewise very durable. Unlike regular feather or synthetic foam pillows, this one can serve you for a lifetime with the proper maintenance. Just keep the filling away from water, and wash the pillowcase separately. With this approach, you can use this pillow for many years.
However, you should consider that the product features the most common drawbacks of this pillow type. It may feel too rough for those used to the regular soft pillows. Also, the filling can seem noisy while you move your head at night. Keep in mind that almost every traditional Japanese pillow has these issues. You can just accept them for the benefits you will gain.
---
Small Organics Buckwheat Pillow from Sachi
Here is one more product from Sachi, which is also small and is more often used as a travel pillow. It won't take much space in your car or luggage as it is lightweight. As similar Sachi buckwheat pillows, this one is made of the natural materials only. The cotton case is not bleached or colored with chemical treatments, and the hulls are dried and 100% natural.
Compared to other options, this is one of the most affordable ones, and the reason lies in the compact size. It can be used as an addition to your main pillow, for instance, for back or shoulder support. You can modify the firmness a bit by adding extra shells inside.
The filling hulls are pretty firm particles, and the outer case is not dense enough to neglect the feel you are laying on the pile of seed shells. That is why be prepared that you will feel the hull more clearly than you wished.
Apart from the typical drawbacks, this small buckwheat pillow might be too small for those who need more lifted support. It is only 2-inch thick. Even with the room for adding more hulls, the height will still be low. The size is perfect for traveling purposes or as an additional pillow, though it may be not comfortable enough.
---
Buckwheat Hulls Pillow from Lofe
The Lofe manufacturer offers pillows, which can become a medium between the regular pillows and the buckwheat ones. This can be possible due to the half-hull, half synthetic filling. That is why many people consider this product thanks to its versatility. The special design makes it convenient for both side and back sleepers. You can adjust the firmness level by turning the pillow to the desired side. The zipper opening provides access to the filling, and you can fit the number of hulls or fiber according to your needs.
At the same time, buckwheat shells remain their cooling and ventilation properties. They are dried out, and there are no elements that can store moisture. Also, even in a firm and dense pillow, the filling is pretty loose, so there always will be an essential space for airflow.
The 100% natural cotton case ensures efficient ventilation, so be sure no moisture or dust is collected inside. After adjusting a suitable height level, you will have high-quality neck support and improved sleep quality.
The unique properties of this buckwheat shell pillow are contributed by the polyester gel microfibers, which are not natural components. Most people, when looking for buckwheat pillows, do not want any synthetic in them. So, this might be a drawback. However, if you are not ready to switch to the firm and heavy original pillows, you can use this model for the transition phase. As soon as you get used to the noise and other peculiarities, you can apply the all-natural variants.
---
Things You Should Consider Before Buying Buckwheat Shell Pillow
Sure, you can simply choose one of the reviewed products and improve your sleep. But in case you want to find something more accurate about your requirements, here are some basics you should consider in the first place.
Weight and size
For home use, these parameters might appear not crucial. You just put the pillow on the bed and enjoy your sleep. But in case you want to move it around the house or take it with you for a trip, then think about the portable small or medium size. The weight depends on the number of hulls inside. The firmer you want your pillow, the heavier it will be.
Firmness level
Depending on your preferences, choose how firm your pillow should be. If you are not sure what level will be better for you, you can look for pillow models with zippers and additional hulls in the package to add or take away some of the fillings.
High adjustment and support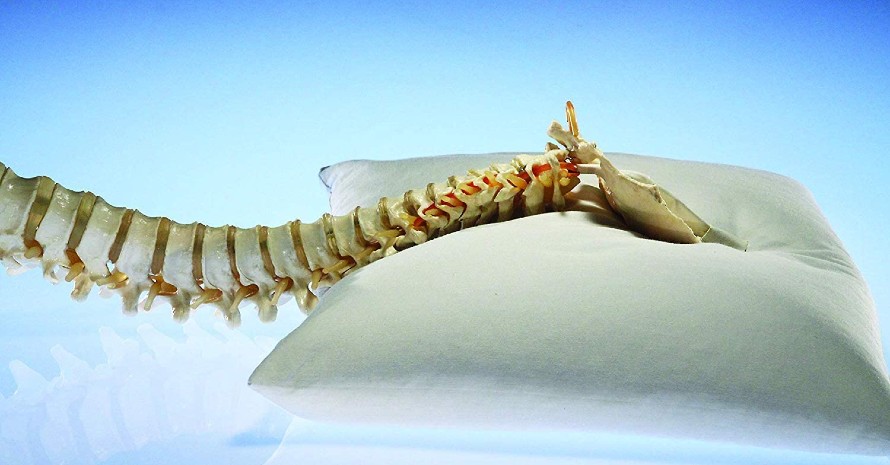 Buckwheat hulls are good at supporting and adjusting to your head and neck shape. Unless you make the pillow too tight, there will always be space for your parameters. Do not buy or make too big pillows to allow the natural position of your neck and spine.
Pillowcase material
Usually, a pillowcase comes in the natural fabric as well. Therefore, make sure it is soft or thick enough for you, and you can wash or repair it effortlessly.
Washability
To ensure this feature, look for pillows with zippers to take the hulls away while you can wash the cover material.
Organic buckwheat pillow benefits
If you are still unsure whether you want to try this peculiar pillow, here are the main benefits the item provides:
Neck muscle adjustable support. The supportive and adjustable properties of this pillow ensure the right position of your neck and head. Your muscles can relax properly, and you will sleep and rest better.
Cooling. The loose hulls are ventilated all the time properly. Thus during the night, the pillow does not get warmer, providing you with a cool and comfortable temperature. You will appreciate this in the summer season.
Non-toxic. Japanese buckwheat pillows do not contain any chemicals, only natural materials. This way, you can be calm about your health, even in a long-time perspective.
Eco-friendly. Because of the natural content of this type of pillow, it is completely biodegradable, so there are no wastes and harm to the environment.
Long-lasting. Even considering its organic nature, the pillow with buckwheat filling can serve you for longer than synthetic alternatives.
Buckwheat shell pillow disadvantages
However, there exist some downsizes of this pillow type I cannot hide from you:
Heaviness. If you got used to the soft light feather or synthetic material, get ready for the firm and heavy experience. Sure, the pillow is possible to lift, but it is much heavier to the regular options and not convenient for frequent carrying (unless you pick the travel size).
Noisiness. Hulls are dry and small particles that rub and crack when you lie on the pillow or move your head. This is just a feature, which you can simply get used to.
Potential smell. Most of the buckwheat pillows have some smell. And, depending on your nose sensibility, you can either like or hate it. This feature is also the one people tend to get used to.
Price. These pillows are noticeably more expensive than traditional options. But this is what you should accept while looking for a quality and health-contributing product.
Not washable filling. While other pillows can be washed easily without removing the filling, this type of care is not suitable for the buckwheat shells, because you will damage them. The only option you have here is to buy the pillow with a removable case and wash it separately.
FAQ About Japanese Buckwheat Pillows
Readers always want to know more about the disclosed topic, so I decided to provide this FAQ section regarding buckwheat pillows. Here are some common questions you might still want to enlighten before settling on a particular item.
Do buckwheat pillows get bugs?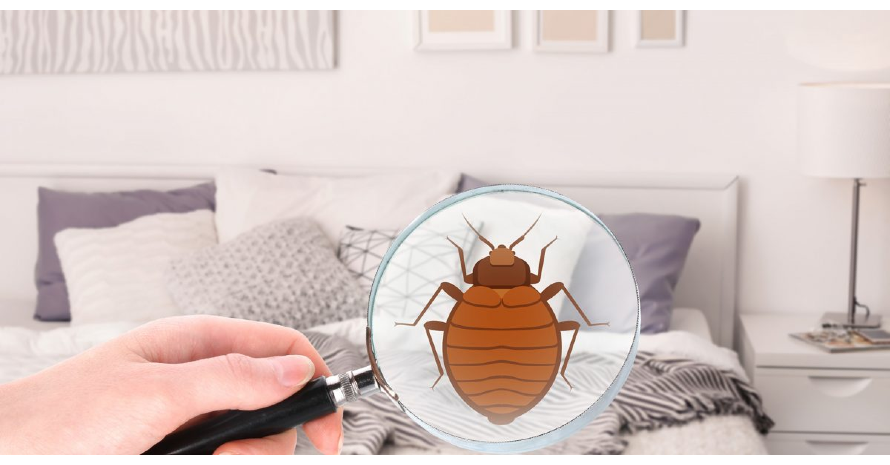 This is a fair question, as the natural ingredients are considered to be attractive to bugs, as well as bacteria and mold. However, the remarkable feature of these pillows is that the buckwheat hulls are vacuumed and dried out, so they do not contain any nutrition for pests or microorganisms. Also, thanks to its breathable properties, the hull filling does not collect moisture or dust, which makes it safer for your health than typical alternative pillows. However, you cannot rely on the pillow will perform all these benefits if you buy it from the unreliable seller. Also, DIY options can save your money for sure, but they can be of poor quality as well due to lack of your experience.
What is a buckwheat pillow alternative?
For some reason, people might not be able to use the pillows filled with buckwheat shells. Therefore, they look for alternative options, which are also beneficial for your health and provide similar properties. Here are some of the fillings you can use as well:
Millet. This is a similar material, so it is also breathable, firm, supportive, and natural. This is the #1 alternative option for your pillow filling.
Wool. If you do not like seeds, you can try wool. This is also a natural and eco-friendly material. It is resistant to bacteria, mold, and moisture. But woolen pillows are usually much softer.
Duck down. Duck feather is often used for pillows, covers, mattresses, etc. It does not absorb moisture or skin oil, making the duck feather stuffed pillows one of the most hygienic options.
Natural latex. You can remain "green" using natural materials, like natural latex rubber. This option has high supportive properties and is resistant to dirt, microorganisms, bugs, etc. Also, they are easy to wash.
Kapok. This is a soft material, which is made of the Kapok tree. It is lighter than cotton, and it makes the perfect pillow filling.
How to make a buckwheat pillow?
It is pretty easy to make some pillows filled with buckwheat hulls at home. If you want to save money, do not trust the manufacturers, or have some buckwheat shells to spare, you can try your skills.
Tailor a pillowcase of the desired size or find a ready-made one.
Add a zipper for easier maintenance.
Fill your pillow with the prepared shells and adjust the firmness.
Enjoy your rejuvenating sleep.
Are buckwheat pillows hypoallergenic?
Unless you have a particular allergy to the buckwheat, you can be sure of the hypoallergenic feature of these pillows. The filling is conditioned all the time, preventing bacteria, mold, and moisture. Also, the shells do not contain any nutrition for bugs.
Find Your Perfect Japanese Bed Pillow