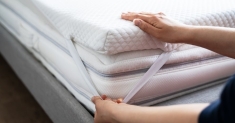 How to Choose a Natural Latex Mattress Topper
Latex foam is made from latex rubber. Latex foam is often used as a mattress topper because it is comfortable and helps improve sleep quality. Latex mattresses are often praised for their comfort and natural materials, but they can be expensive. If you're looking for a way to get the benefits of a latex mattress without spending a lot of money, a latex mattress topper is perfect.
Choosing a New Mattress Topper: Step by Step Guide
Choosing correctly and with attention to detail, you will be able to find a worthwhile option for the allocated budget. The better you understand different types of mattress covers, the easier it will be for you to choose it in the store.
What fabric are mattress toppers made from?
Mattress covers are single-layer or multi-layer. A single-layer mattress pad acts as a protective cover, protecting the surface from wear or liquid ingress. Waterproof mattress covers are made in two layers, the upper part of which is a cotton fabric, and the lower part consists of a moisture-proof material.
Most mattress toppers have three layers. The lower and upper, which are mattress covers, are made of dense, pleasant to the touch, perfectly breathable fabrics.
It is good if natural cotton (satin, jacquard) is used as the top layer of the mattress cover, even better — silk or bamboo fiber. Mixed or artificial fabrics are also often used. For example, polycotton is a modern practical hypoallergenic material. They are usually more resistant to abrasion and easier to care for.
The fabric of the cover can also be treated with an antistatic or antibacterial treatment, which improves the hygienic properties of the mattress topper.
In addition, many mattress covers have stitching. Quilted mattress toppers are pleasant to the touch, it is comfortable to sleep on them. In addition, they look very beautiful and aesthetically pleasing.
Types of mattress fillers
Various natural and synthetic materials are used as the middle layer (filling), which determine the main properties of the mattress topper.
Synthetics attract with lightness and versatility, durability, and comfort. Such materials are hypoallergenic and hygienic, and their care is quite simple.
Artificial materials
Holofiber or synthetic winterizer
A synthetic holofiber filler and its other analogs make the mattress pad soft and comfortable. These mattress toppers are easy to wash, do not lose their shape and appearance, are practical and wear-resistant.
Struttofiber is a dense material consisting of fiber with a vertical orientation. Such models have a thickness of up to 3-4 cm, thanks to which they can be used to make a sleeping place much more comfortable, smooth out sagging spots on the mattress, actually update it. Such a mattress pad can be attributed to medium hardness. That is, it can make both a too hard mattress more comfortable and give the missing rigidity to an overly soft bed.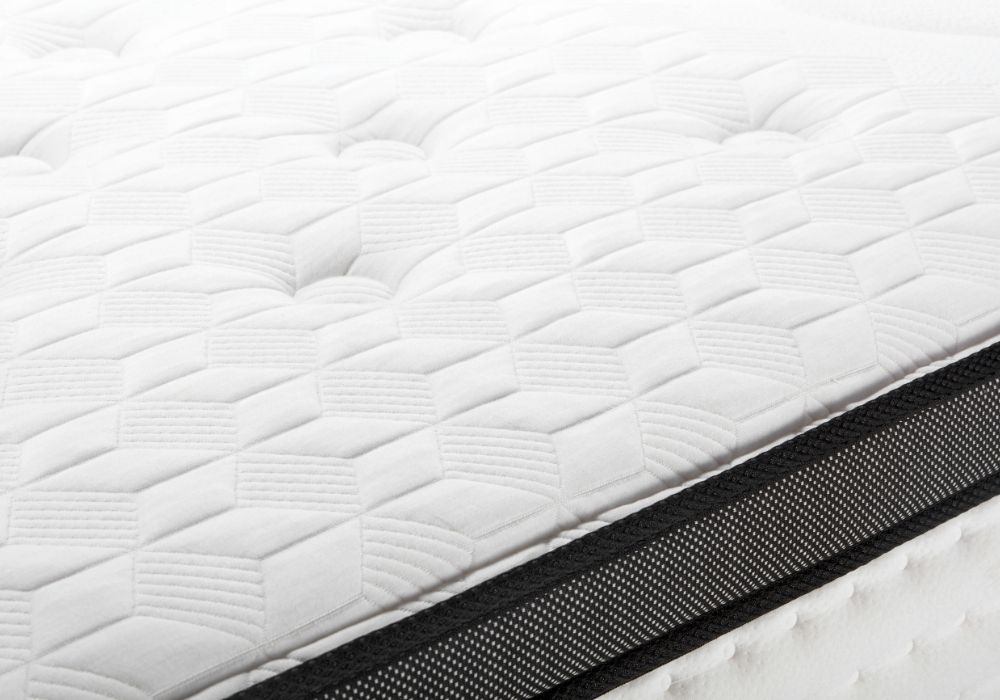 Struttofiber mattress toppers are very practical. They are not afraid of twisting. The composition of the struttofiber sometimes also includes fibers of natural cotton, bamboo, seaweed, flax, wool, which give their unique properties to a particular mattress cover.
Polyurethane foam is an affordable synthetic material called artificial latex. Such mattress toppers are comfortable, elastic, wear-resistant and, resilient, easy to fold and clean. A polyurethane foam mattress topper can make your bed softer.
The softest mattress toppers are made from materials with a shape memory effect. This is a particular type of polyurethane foam that reacts to weight and heat with decreased elasticity.
Many people dream of a mattress made of expensive, ultra-comfortable material with a memory effect, but not everyone can afford such expenses. But Memory Foam mattress toppers are quite affordable while providing the highest level of anatomical support. Under the influence of pressure and temperature of the human body, the material with a memory effect adjusts very clearly. It follows the contours of the sleeping person's body, making the rest ideal, weightless.
Since the material does not exert a response pressure, reducing vascular squeezing, mattress covers made from memory materials will be especially appreciated by older people who have circulatory problems or have to lie down a lot.
Natural materials
Natural materials are, of course, more environmentally friendly and healthier for sleep. Many of them do not cause allergic reactions.
Bamboo fiber, for example, among other things, has bactericidal properties, prevents the appearance of dust mites and other parasites. A bamboo mattress topper will help keep your bed hygienic.
Silk is pleasant to the touch, favorably affects the skin. A silk mattress topper is the best choice for allergy sufferers as it naturally prevents dust mites and other micro-organisms from breeding.
Wool has a lot of valuable qualities, perfectly warms in the cold, and has a healing effect on the body.
Double-sided mattress covers, simultaneously from several materials, are trendy. A great option is a combination of cotton, which saves on the heat, and warm wool, on the other hand, for cold weather.
The best mattress toppers to choose to improve the comfort and anatomy of the
mattress are made from latex. This natural material is made from the foamed milky sap of the Hevea tropical tree. Before buying a latex mattress pad, the only thing to consider is that some people are allergic to latex.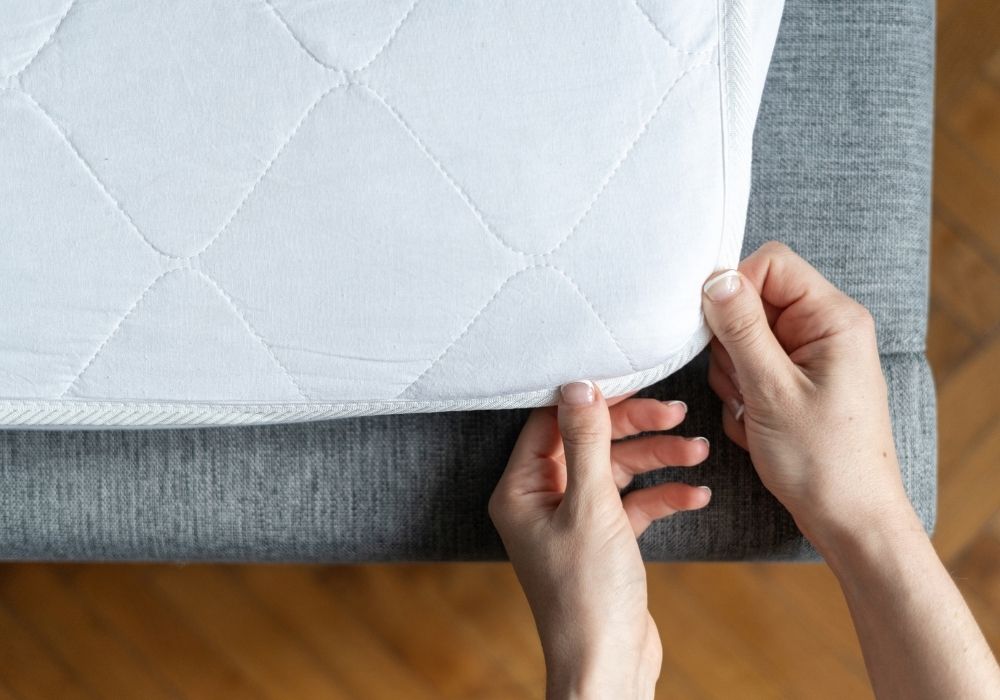 Those who feel the need for a firmer bed should opt for a coconut coir mattress topper. This material perfectly passes air and moisture, dries quickly, helps to cool the body's surface, and prevents the growth of bacteria and fungus.
A mattress pad made of this material allows, when necessary, to make the bed harder, which is often recommended by doctors when pain occurs in the upper spine. The only drawback is that such mattress covers cannot be rolled up.
A downy feather bed is a classic of fabulously comfortable sleep that exists not only in fairy tales and in the memory of our grandmothers. Soft mattress toppers with down and feathers warm well and breathe well without creating a feeling of stuffiness. By choosing a down, feather, or down and feather mattress topper, you can significantly improve the feel of a relatively hard mattress without reducing its orthopedic properties.
What are the types of latex mattress toppers?
The best organic latex mattress toppers are usually 100% natural latex, which is an excellent material for people who suffer from allergies or other respiratory issues. It is also a good choice for people who want to avoid chemicals in their mattresses.
But there are other types of latex mattress toppers. They are available on the market, but they are not as popular as organic ones. Some of these include:
Gel latex mattress toppers — these toppers are made of gel, which is a material that is designed to absorb heat. This can be a good choice for people who tend to sleep hot.
Memory foam latex mattress toppers are made of memory foam, a material that conforms to your body and provides support. This can be a good choice for people who have back pain or other issues with their spine.
A latex memory foam mattress topper is a great way to improve the comfort of your mattress and prolong its life. So, there are some options for the best natural latex mattress toppers. You can pick up whatever fits best for you.
When to replace an old latex mattress topper?
It is generally recommended to replace an old latex mattress topper every 3-5 years. If you notice that your latex mattress topper is not as comfortable as it used to be, or if it has developed holes or other damage, it is time to replace it.
To replace your latex mattress topper, you will need to:
Remove the old topper from your mattress.
Choose a new topper that is the same size as your mattress and has the same firmness.
Place the new topper on your bed and enjoy the improved comfort and support.
It is essential to do this on time so that the mattress does not begin to collapse from additional friction.
How do choose a new latex mattress topper?
When choosing a new latex mattress topper, you should consider the following factors:
The size of your mattress — you will need to choose a topper the same size as your mattress.
The type of latex — there are two types of latex, natural and synthetic. Natural latex is more expensive, but it is also more durable and comfortable. Synthetic latex is less costly, but it is less stable and may not be as comfortable.
The firmness — you should choose a topper with the same firmness as your mattress. If you have a soft mattress, you should select a softer topper. If you have a firm mattress, you should pick a better topper.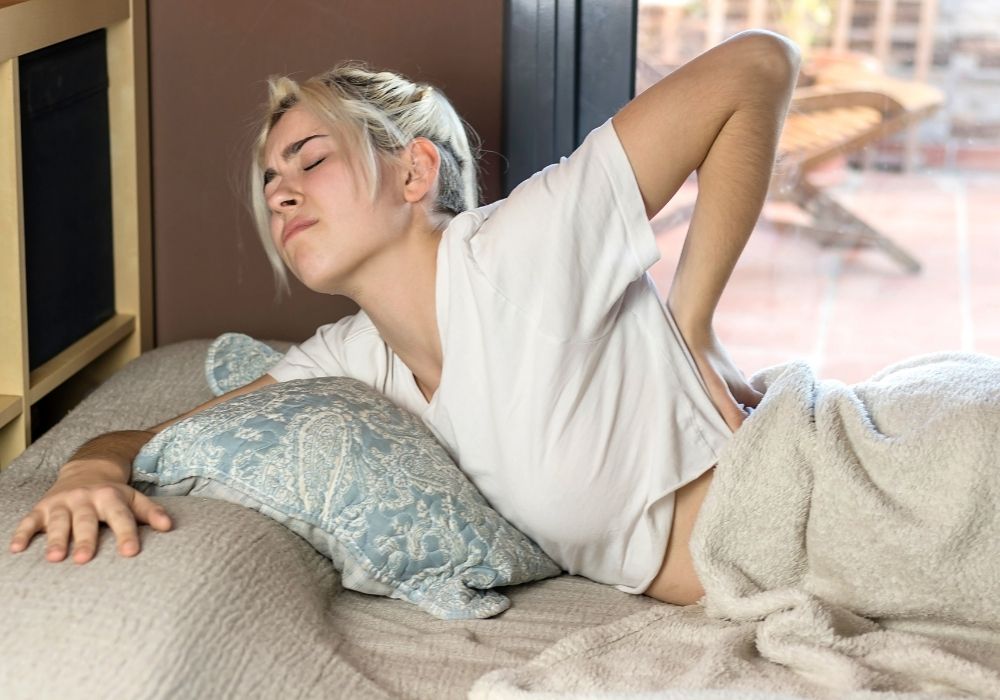 You also need to decide what thickness you want. The thicker the topper, the more it will cushion your body. Second, you need to determine what firmness you want. Latex is available in different levels of firmness, so you can choose one that's soft, medium, or firm.
Once you've decided on these factors, it's time to start shopping. There are several different brands and thicknesses to choose from, so take your time and find the best one for you.
FAQ
How thick should my latex topper be?
Your latex topper should be at least 2 inches thick for the best results.
Why is latex so expensive?
Latex is a natural material sourced from rubber trees. The material is processed and vulcanized to create latex foam. The process is expensive, and the material itself is not cheap. The result is a high-quality, durable material perfect for mattresses and other products.
Is a latex mattress topper worth it?
A latex mattress topper can be an excellent investment for people who suffer from back pain or other sleep issues. The material is highly supportive and comfortable, and it can help improve your sleep quality. If you are looking for a way to improve your sleep, a latex mattress topper may be worth the investment.
Which is better natural latex or memory foam?
Both natural latex and memory foam have their benefits and drawbacks. Natural latex is more expensive, but it is also more durable and supportive. Memory foam is less costly, but it is not as stable and may not be as supportive. Ultimately, the best option for you will depend on your personal preferences and needs.
Is a latex mattress topper good for side sleepers?
A latex mattress topper can be an excellent investment for people who suffer from back pain or other sleep issues. The material is exceptionally supportive and comfortable, and it can help improve your sleep quality. If you are looking for a way to improve your sleep, a latex mattress topper may be worth the investment.
Conclusion
A good mattress topper is a guarantee of restful and sound sleep. After all, not only the mattress, the bed itself, and linens play a role. Comfort is in the details.
A mattress topper will last you long if you take good care of it. But if it has been in use for many years, you will have to find a replacement. With our advice, it will not take you much time. You can also contact our consultants.