Are you looking for a guide on how to make a futon mattress? Making a futon mattress can be a great way to customize your sleeping experience and help you save money. This step-by-step guide will walk you through the process of making a comfortable and durable futon mattress. From choosing the right materials to the final assembly, this guide will provide all the information you need to make the perfect futon mattress for your home.
Materials Needed
3-4 yards of upholstery fabric of your choice
¾ yard of heavyweight interfacing
Batting, foam, or other stuffing material
Thread to match fabric
Sewing machine or needle and thread
Scissors
Straight pins
To make a comfortable and stylish futon mattress, you'll need the above mentioned materials. Make sure to choose upholstery fabric of high quality to ensure your futon mattress is durable and looks great for years to come. Additionally, you can use batting, foam or other stuffing material for extra comfort. You will also need thread to match the fabric, as well as a sewing machine or needle and thread. Finally, don't forget the scissors and straight pins, essential for any sewing project.
Step 1: Choose the Right Fabric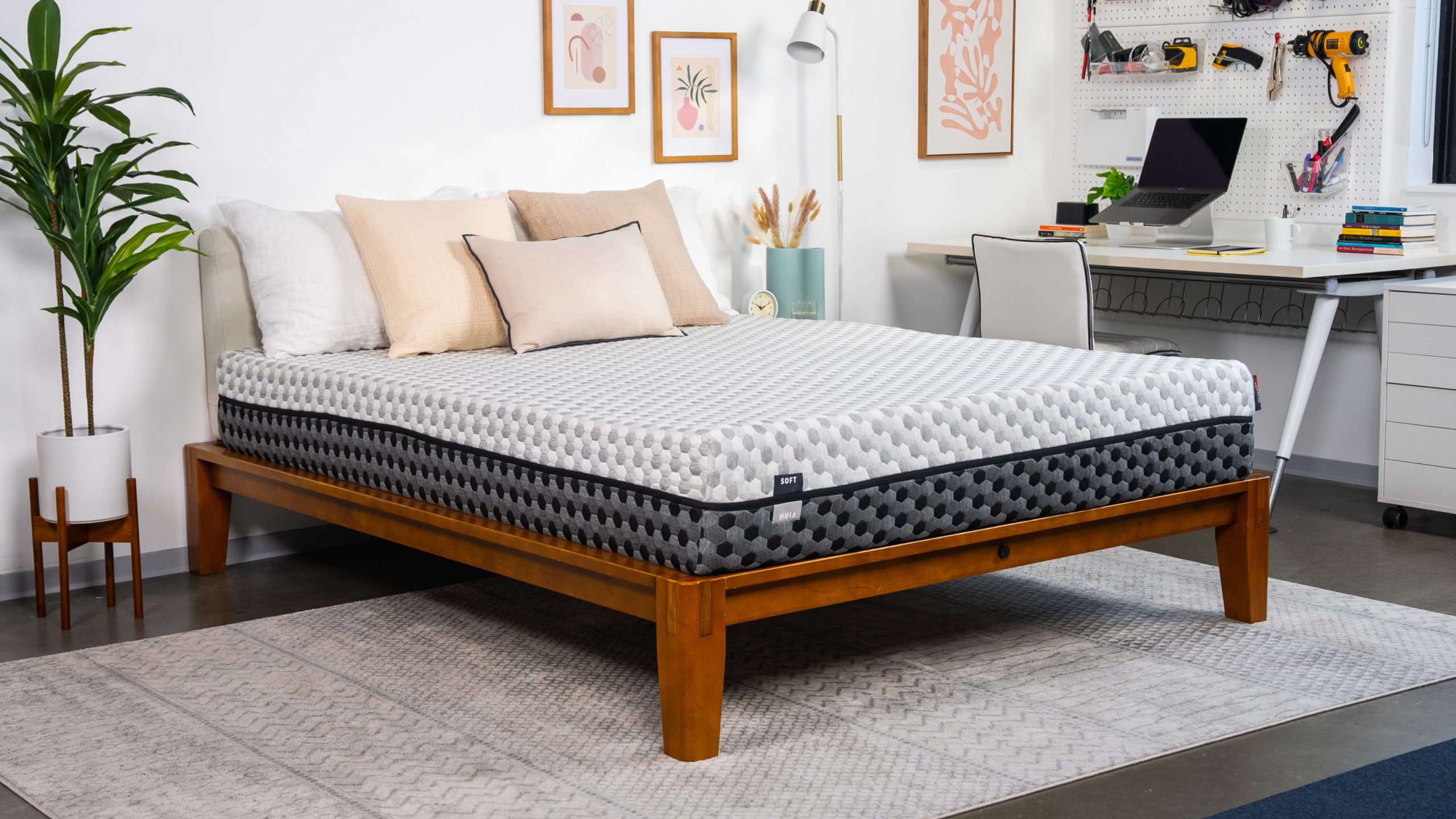 When selecting fabric for your futon mattress, comfort and durability should be your top priorities. Look for fabrics that are breathable, soft to the touch, and can withstand frequent use and laundering. A good fabric should be able to handle stretching and compressing as the mattress is folded and unfolded.
Popular fabrics for futon mattresses include cotton, wool, polyester, and rayon. Cotton is a natural fiber that is soft, breathable, and durable. However, it also has a tendency to wrinkle and shrink. Wool is also a natural fiber that is very breathable and durable, though it can be expensive. Polyester is a synthetic fiber that is very durable and doesn't wrinkle, but it isn't as breathable as natural fibers. Rayon is a synthetic material made from wood cellulose that is very soft and breathable, but it is not as durable as cotton or polyester.
It is also important to consider the type of cover that you want for your futon mattress. You can choose from removable covers that are zippered or covers that are stitched to the mattress. Removable covers are easier to clean and can be replaced if needed, while covers that are stitched to the mattress provide a more permanent look.
Step 2: Measure and Cut the Fabric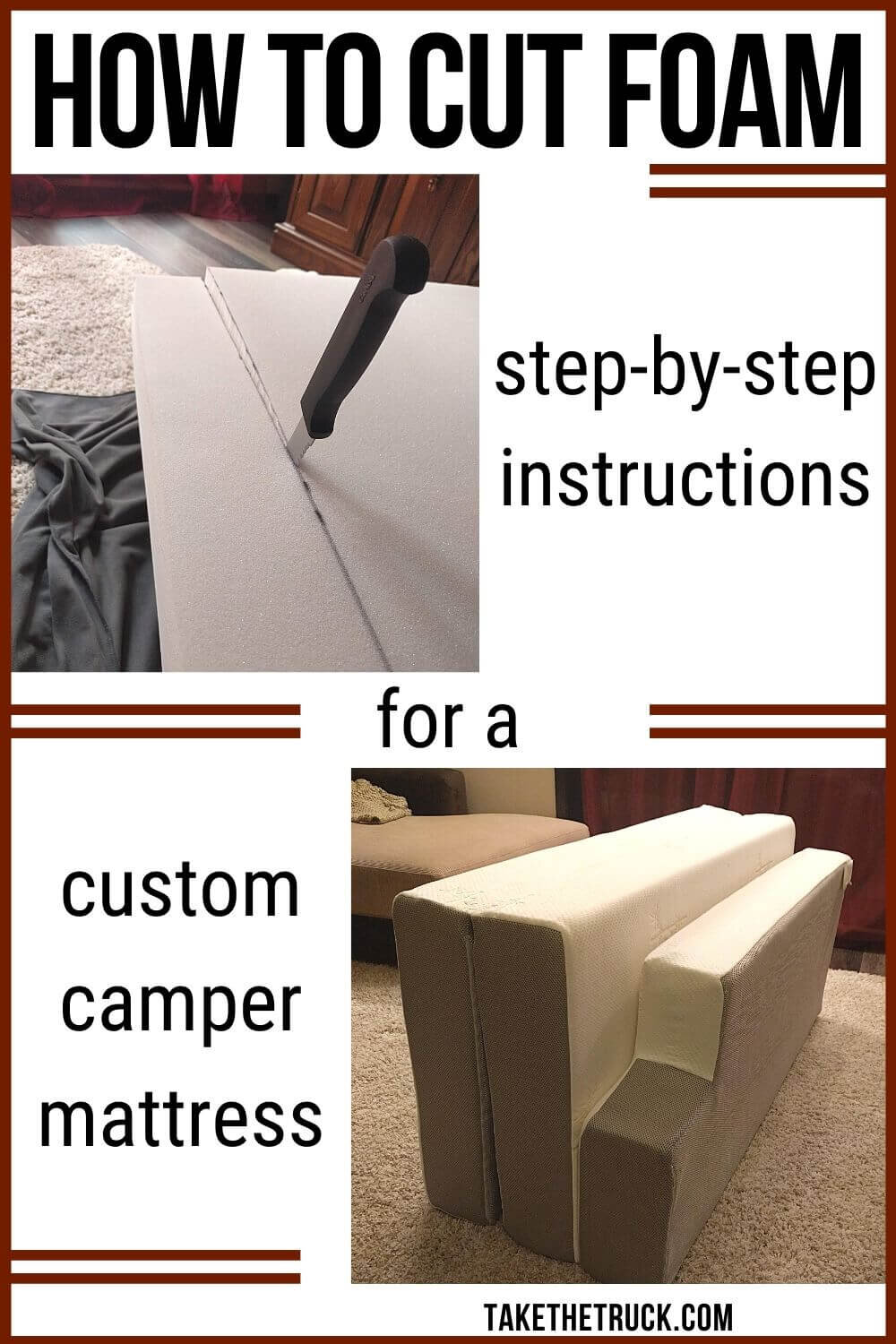 Before cutting the fabric, it is important to measure the dimensions of the futon mattress. This will help ensure that the measurements are accurate and that the fabric is cut to the correct size.
The fabric should be cut about 2 inches longer than the mattress dimensions. This will allow for some room for shrinkage and help ensure a snug fit.
Using a sharp pair of scissors or a rotary cutter, cut the fabric according to the measurements.
If the fabric is too large, it can be folded and cut in half to make it easier to work with.
For safety, it is important to wear safety glasses when cutting the fabric.
Step 3: Sew the Fabric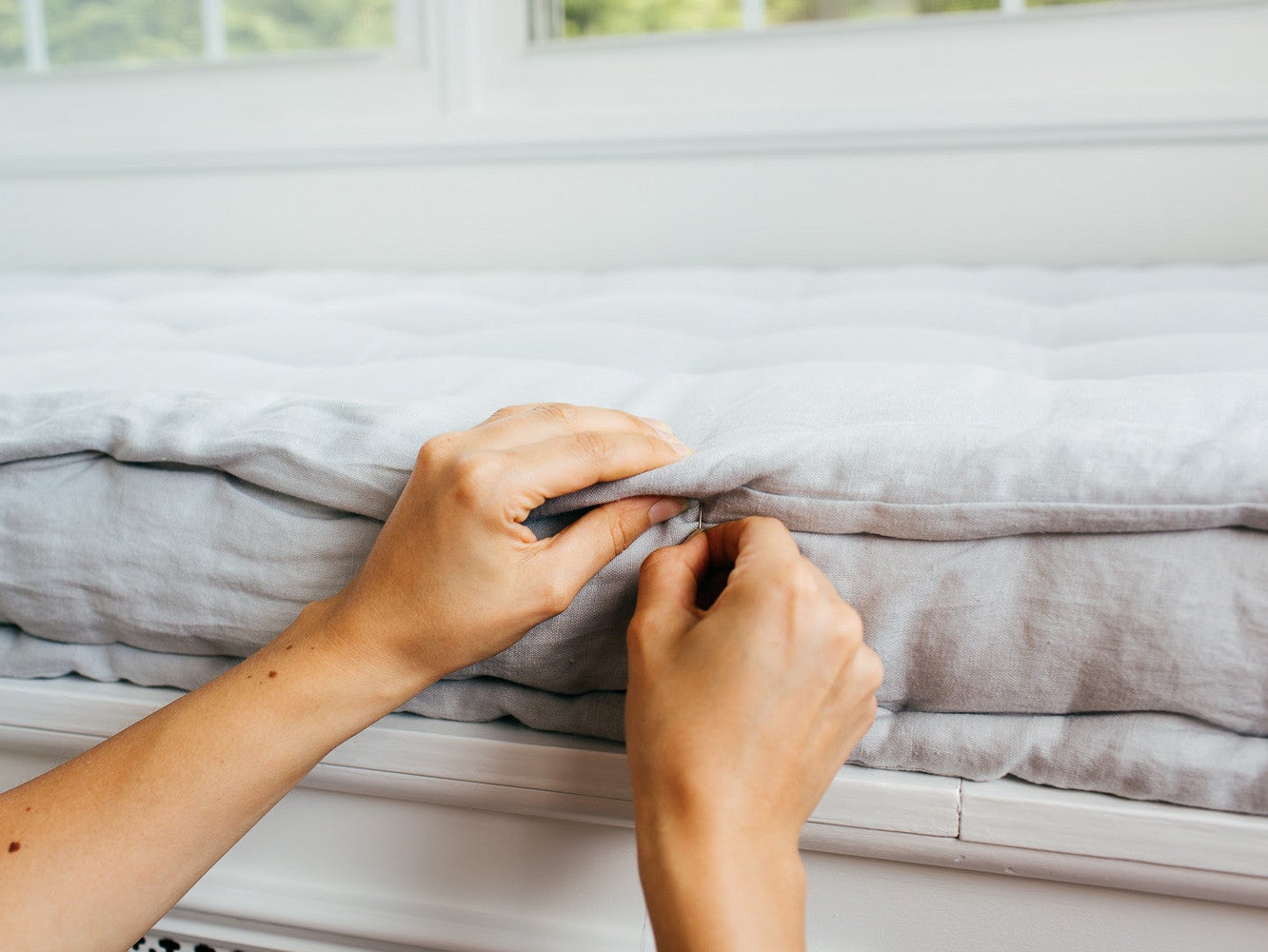 | Materials | Instructions |
| --- | --- |
| Thread | Thread the sewing machine. |
| Fabric | Place the fabric pieces right sides together and pin. |
| Sewing Machine | Sew around the edges, using a ½ inch seam allowance. Leave a 2-4 inch opening for turning. |
| Scissors | Clip the corners and curves. Turn the fabric right side out. |
| Iron | Press the fabric and the seam allowance. Topstitch around the edges. |
Step 4: Stuff the Futon Mattress
Stuffing Materials: You can use a variety of materials to fill your futon mattress, such as foam, batting, or cotton.
Shredded Foam: If you choose to use shredded foam, it should be of a medium softness and have a density of 1.5 lbs. per cubic foot.
Cotton Batting: Cotton batting is another popular stuffing for futon mattresses. It provides good support and is breathable, but it can be prone to clumping over time.
Layering: To stuff the futon mattress, you should layer the stuffing materials in sections. Start with a layer of foam and then add a layer of batting. Make sure to leave some room around the edges for the cover to fit.
Stuffing Tools: To help you evenly distribute the stuffing materials, you can use a mattress tool or a futon roller.
Step 5: Sew the Edges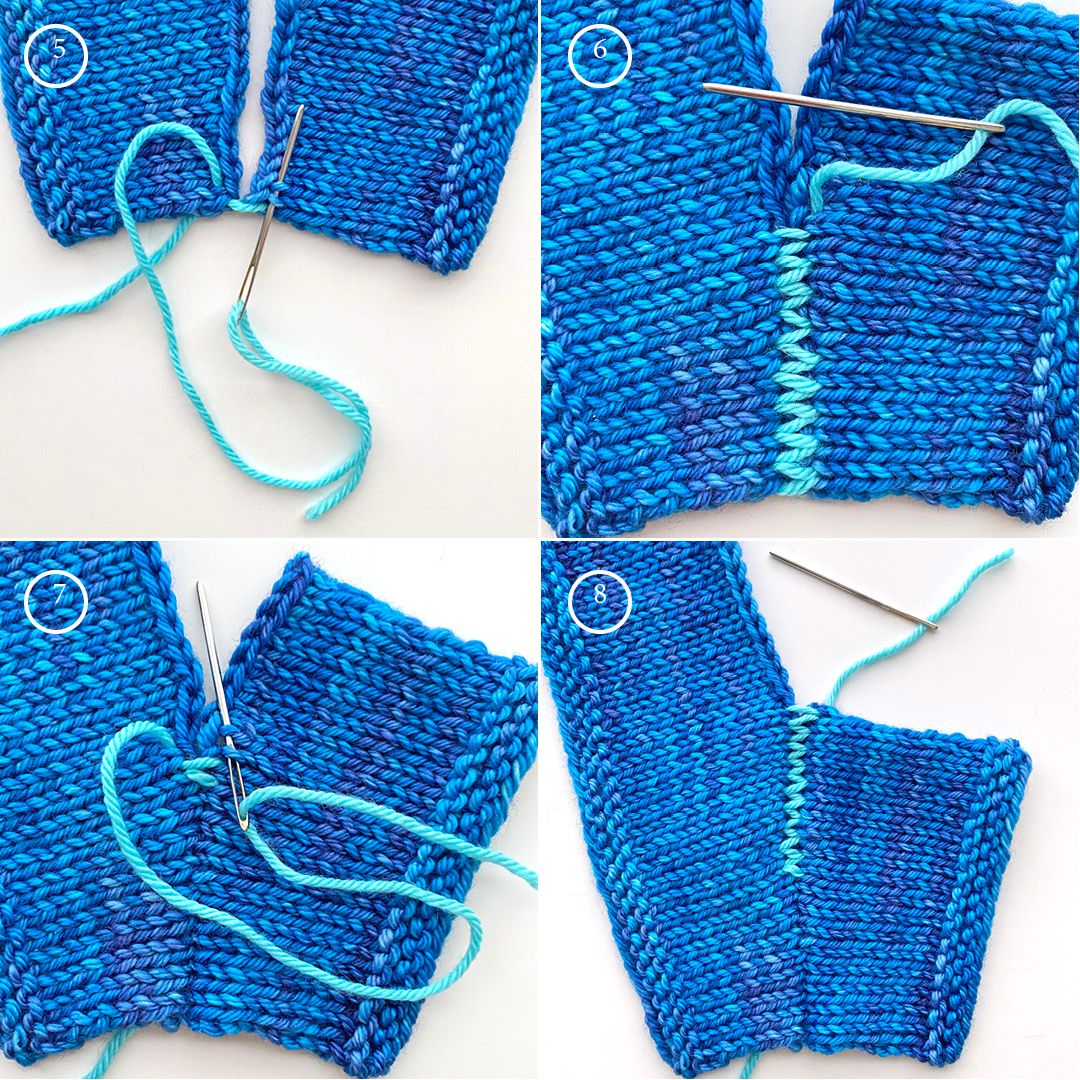 You need to use a sturdy thread to sew the edges of the mattress. Use a thread that is durable and thick so that the seams do not come apart easily.
You can use a sewing machine to sew the edges of the mattress or a simple hand-sewing stitch. Make sure to use a straight stitch to secure the edges.
If you are using a sewing machine, use the zigzag stitch to ensure that the edges are tightly secured.
Once the edges are sewn, trim off the excess fabric from the edges to make the seams look neater.
If you are using a hand-sewing stitch, use a running stitch to secure the edges of the mattress.
You can also use a tacking stitch to make the seams more stable.
Finally, seal the seams with a hot glue gun to make sure that the edges of the mattress are tightly sealed.
Step 6: Finish the Mattress
| Step | Instructions |
| --- | --- |
| 6.1 | Lay the top sheet over the mattress. |
| 6.2 | Stitch the edges of the sheet to the mattress using a needle and thread. |
| 6.3 | Fold and stitch the edges of the sheet onto the mattress. |
| 6.4 | Tuck the fitted sheet onto the mattress. |
| 6.5 | Put the mattress cover over the entire mattress. |
Once the fitted sheet and mattress cover are in place, the mattress is ready to be used. To ensure the longevity of the mattress, it is recommended to rotate and flip it regularly. This will help to evenly distribute the wear and tear of the mattress and keep it looking and feeling great.
Frequently Asked Questions
What Materials Are Needed to Make a Futon Mattress?
To make a futon mattress, you'll need a futon cover, batting, upholstery foam (or other mattress core material), and pins. Depending on the type of futon you're making, additional materials such as plywood or decking may be required.
Are There Any Special Tools Needed to Make the Futon Mattress?
No special tools are required to make a futon mattress. However, you may find a few common tools helpful, such as a drill, scissors, and a sewing machine. Additionally, you may need a staple gun and staples to attach the ticking fabric to the mattress.
How long does it take to make a futon mattress?
On average, it will take you between 2-4 hours to make a futon mattress. Here is a quick step-by-step guide to make your own futon mattress:
Gather all the necessary materials and tools.
Measure the futon frame and cut the mattress fabric to size.
Sew the fabric together and add any additional padding.
Lay the mattress fabric on top of the frame and attach it.
Stuff the mattress with batting and other fillers.
Sew the mattress shut.
To make a futon mattress, you will need basic sewing tools and a few materials, such as batting and fabric. You may also need a power drill and screws to attach the mattress to the frame. Once you have all the necessary materials and tools, you can start the process of making your own futon mattress.
Is there a way to make the futon mattress more comfortable?
Yes. There are several ways to make a futon mattress more comfortable and provide better support. Here are some steps you can take:
Add a mattress topper. A topper is a layer of cushion that can be added on top of the futon mattress to provide extra comfort and support. Toppers come in a variety of materials and thicknesses, so you can find one that fits your needs.
Use a mattress pad. Mattress pads are similar to toppers, but they are thinner and provide a layer of protection between the mattress and the sheets. They also help keep the mattress clean and can add extra cushioning for a more comfortable sleeping experience.
Invest in a supportive frame. A supportive frame can make a big difference in how comfortable your futon mattress is. Make sure the frame is strong enough to support the weight of the mattress and the person sleeping on it.
Flip the mattress periodically. Flipping or rotating your futon mattress every few months can help it stay in good condition and provide better support. This will help prevent dips and sagging and make the mattress more comfortable.
Add pillows. Pillows are a great way to add extra comfort and support to a futon mattress. Choose pillows that are the right size and firmness for your body type, and adjust them as needed to get the best sleep possible.
By taking these steps, you can make your futon mattress more comfortable and get a better night's sleep.
What do I need to do to maintain the futon mattress?
Cleaning:
Vacuum the mattress regularly with a handheld vacuum cleaner, or use a brush attachment on a larger vacuum cleaner.
Spot clean with a damp cloth or sponge and a mild detergent.
Allow the mattress to air dry completely before using it again.
Rotating:
Rotate the mattress every few months to help it wear evenly.
Flip the mattress over every few months, so that the top and bottom sides both get equal use.
Storing:
Store the futon mattress in a clean, dry area, away from direct sunlight.
When not in use, keep the mattress in a protective cover.
Conclusion
Making a futon mattress is a straightforward process that doesn't require any special skills or tools. With the right materials, supplies, and a bit of time and patience, you can create a comfortable futon mattress that will last for years.
References
Garnett, Sarah. "How to Make a Futon Mattress: A Step-by-Step Guide." The Spruce, Dotdash, 19 June 2020, www.thespruce.com/how-to-make-a-futon-mattress-4129012.
Micklos, John, and Matt Nakamura. "Futon." Encyclopedia Britannica, Encyclopedia Britannica, Inc., 3 July 2020, www.britannica.com/topic/futon.
"Futon." Wikipedia, Wikimedia Foundation, 17 Nov. 2020, en.wikipedia.org/wiki/Futon.