Are you looking to maximize profits while selling mattresses? If so, this article is for you! Here, you will learn proven strategies for how to sell a mattress, including tips on pricing, marketing, and customer service. With these strategies, you can have a successful mattress-selling business and maximize your profits. So, keep reading to get started on the path to success!
Benefits Of Selling Mattresses

Selling mattresses offers a variety of benefits. For starters, mattresses are a great investment. They are a large purchase, so customers are willing to pay a premium price for quality. Additionally, since mattresses tend to need replacing every few years, customers will return to make repeat purchases. Furthermore, mattress salespeople can often earn commission on their sales, allowing them to make a good living.
Additionally, mattress sales are often seasonal, allowing salespeople to maximize their profits by targeting customers during peak periods. Finally, selling mattresses also offers the opportunity to upsell customers on other items such as mattress toppers, bedding, and pillows, which can add to overall profits.
For those looking to sell used mattresses, there are a number of online platforms, such as Craigslist and eBay, as well as local consignment shops, where used mattresses can be sold.
Where to Sell Used Mattresses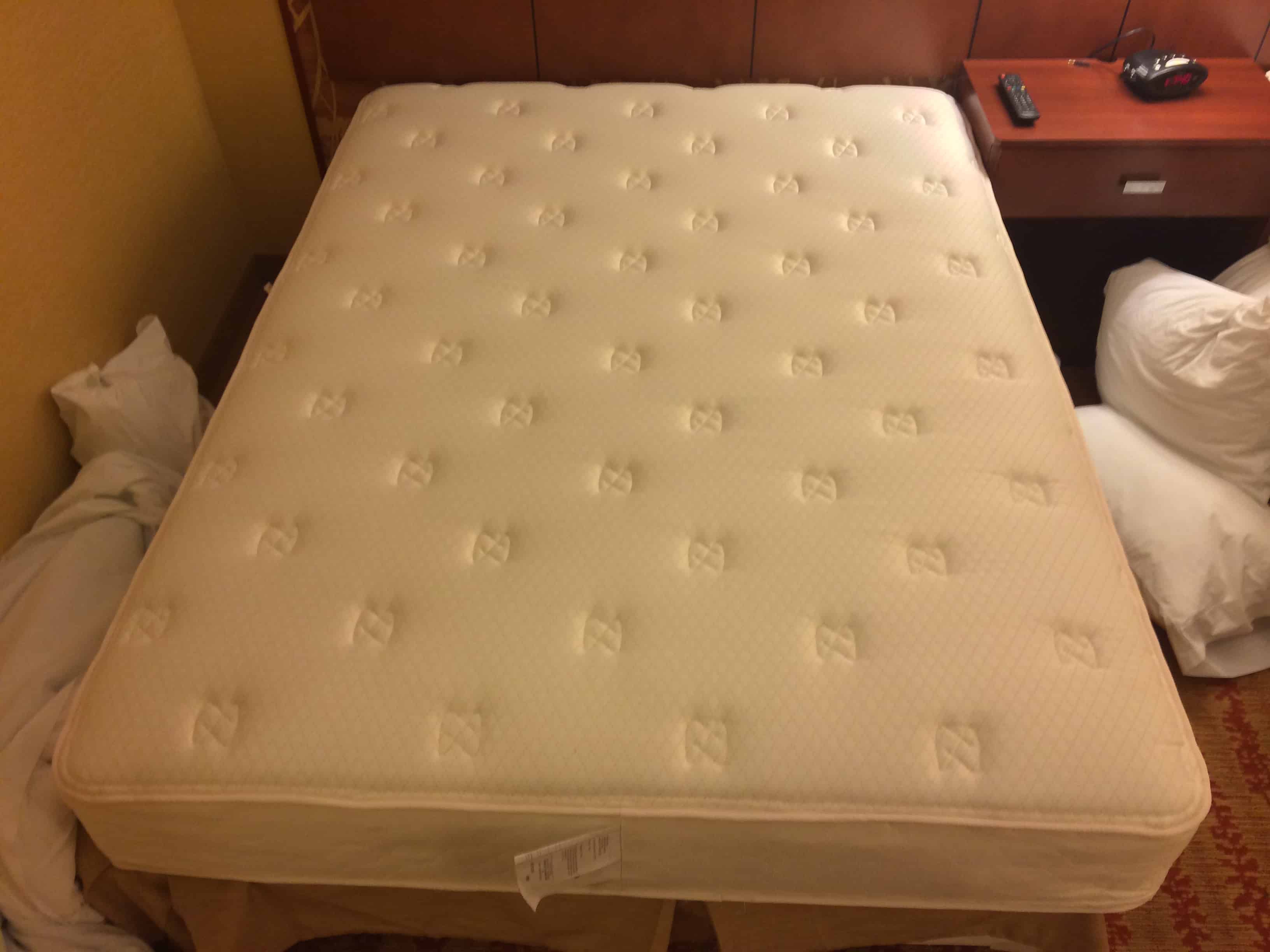 Offline Options
You can sell used mattresses locally in classifieds, consignment shops, second-hand stores, flea markets, or garage sales. Selling used mattresses in these outlets might bring a decent return on your investment, depending on the condition of the mattress and location.
Online Options
You can also sell your mattress online on websites such as eBay, Craigslist, and Facebook Marketplace. Selling used mattresses online can be a great way to reach more potential buyers and get a higher price for your mattress. If you're wondering where can I sell my mattress, online could be the answer. Additionally, you may be able to find a mattress-specific marketplace to list your mattress on.
How to Sell Mattresses Online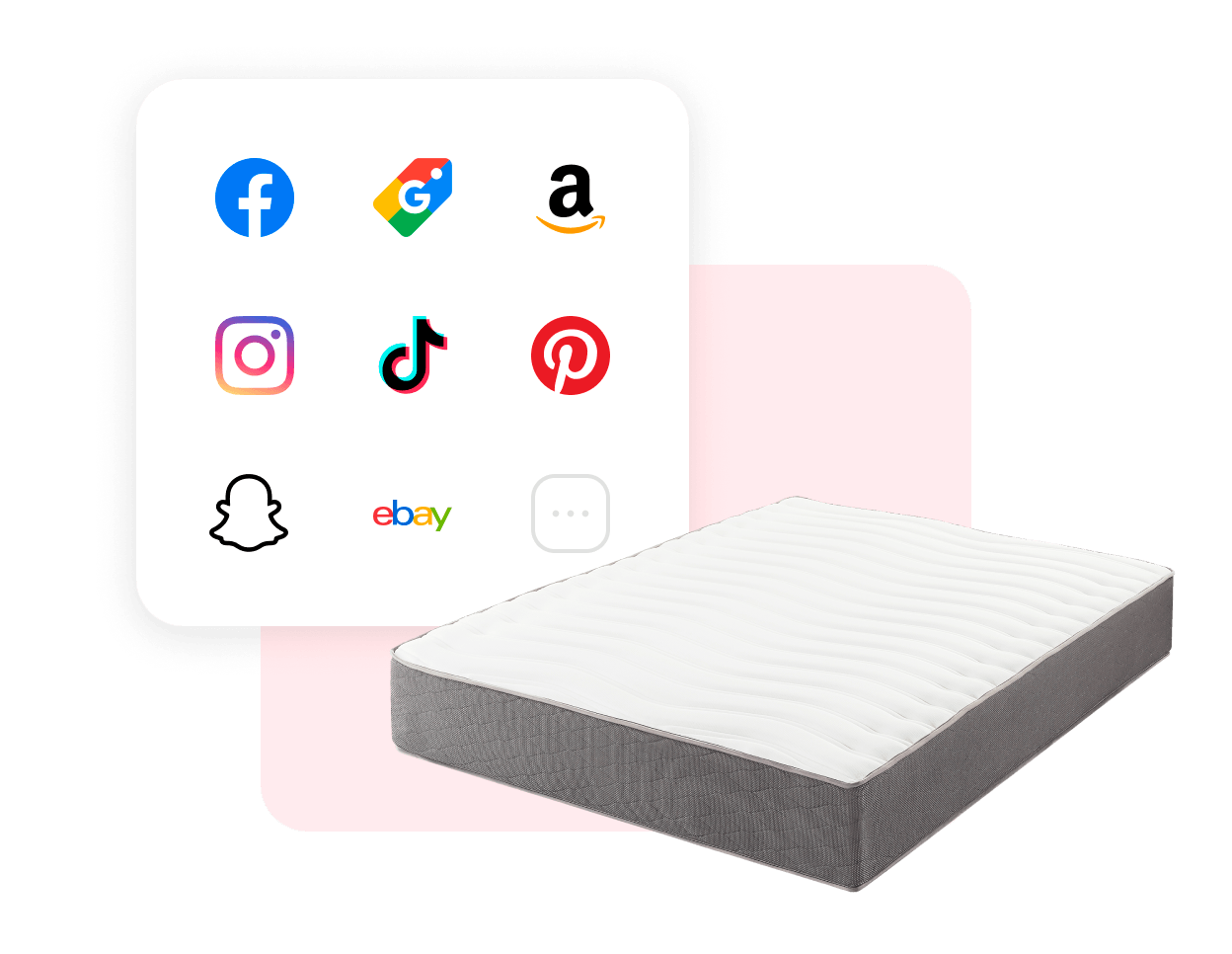 Develop a Website: Develop a website that showcases your mattresses, highlighting the features and benefits of each. Include customer reviews and ratings to help build trust and credibility.
Optimize for Search Engines: Utilize SEO best practices to make sure your website is optimized for search engines and can be easily found by potential customers searching for mattresses online.
Organize Your Inventory: Develop an organized inventory system to make sure that each mattress is accurately represented online and that customers can easily find the mattress they are looking for.
Provide Delivery Options: Make it easy for customers to receive their mattresses by offering delivery options. From local delivery to white glove delivery, make sure customers have the option that best suits their needs.
Market Your Mattresses: Promote your mattresses through a variety of channels, such as email, social media, and search engine advertising. Make sure to include the right keywords so potential customers can easily find your business.
Offer Financing: Offer financing options so customers can purchase a mattress even if they don't have the full amount in cash. This will help you stand out from your competitors and make it easier for customers to buy.
Answer Questions: Provide detailed answers to any questions customers may have about the mattresses you are selling, such as how to care for a mattress and where to find the best deals on mattresses. This will help build trust and ensure customers have all the information they need to make an informed purchase.
Sell Used Mattresses: Don't forget about the used mattress market. You can reach a wider audience of potential customers by offering the option to buy used mattresses. Just make sure to provide clear information on the condition of each mattress to ensure customer satisfaction.
Strategies for Maximum Profits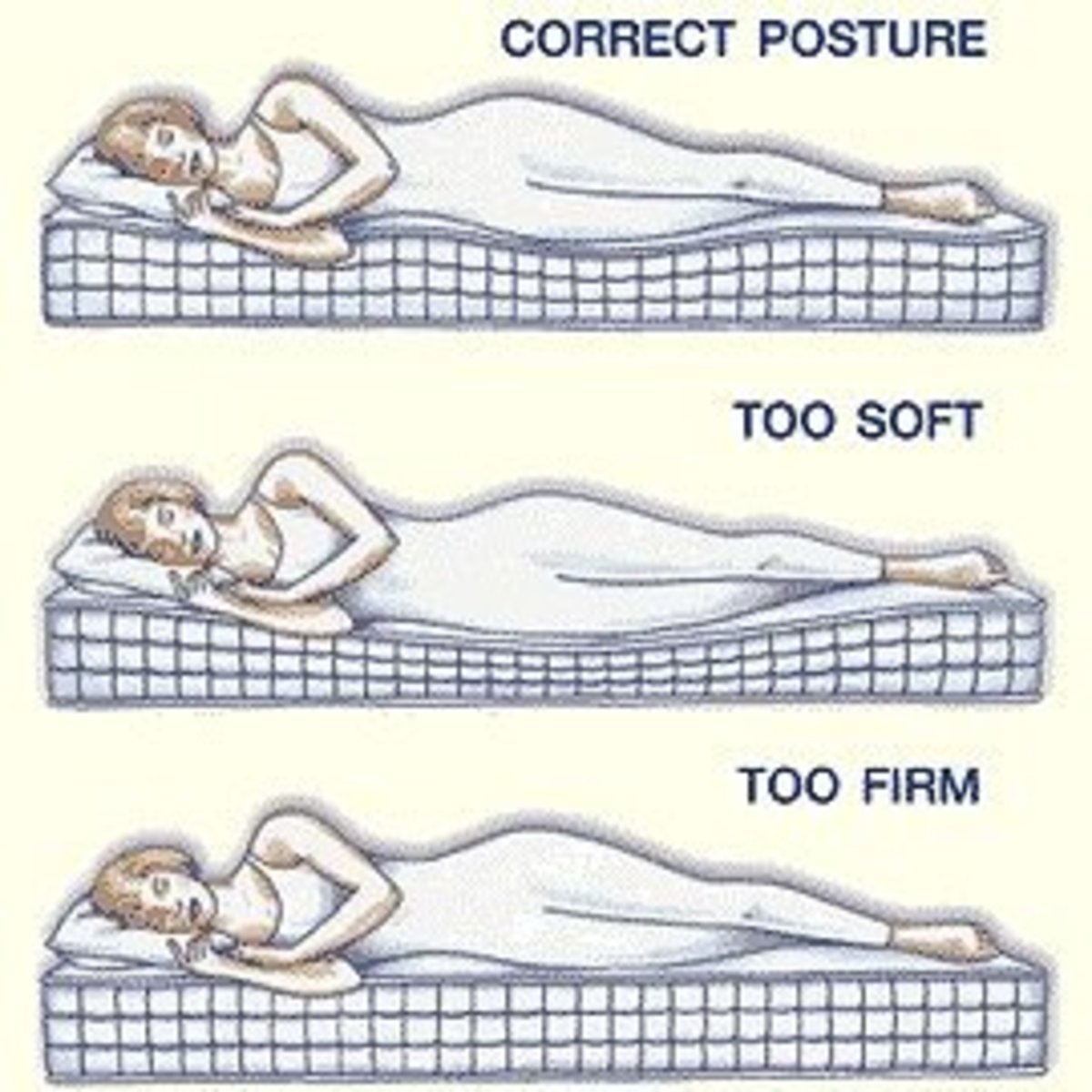 Pricing
Strong pricing is key to maximizing mattress sales. It is important to do research and compare prices to ensure that the prices you offer are competitive. Research and compare prices from local and online mattress retailers to ensure you are not over- or under-pricing your mattresses.
Advertising
Advertising your mattresses is essential for increasing sales. Utilize a combination of digital and traditional advertising techniques, such as social media, pay-per-click campaigns, affiliate marketing, and email marketing, to reach potential customers. Additionally, consider offering discounts or other promotions to customers to incentivize purchases.
Product Descriptions
When selling mattresses online, product descriptions are key. Make sure to include detailed information about the mattress, including its materials and features, to help customers make informed decisions. Additionally, include customer reviews and ratings on the product page to build trust with potential customers.
Payment and Shipping
Offering customers a variety of payment and shipping options can help increase sales. Make sure to provide customers with multiple payment options, such as credit cards, PayPal, and bank transfers, and offer free or discounted shipping to incentivize purchases. Additionally, provide customers with a clear return policy to ensure they feel comfortable buying from your store.
Conclusion
By following these strategies, you can maximize profits when selling mattresses online. Utilize strong pricing, effective advertising, detailed product descriptions, and multiple payment and shipping options to increase sales and optimize profits. With these strategies in place, you will be well on your way to becoming an expert in how to sell mattresses online.
Who Buys Old Mattresses?
Furniture Stores: Many furniture stores buy old mattresses to use as floor models. This is a great way to make some quick money off your old mattress.
Online Platforms: There are a number of online platforms that specialize in selling used mattresses. You can list your mattress on these sites and make a good profit.
Charity Organizations: Donating your mattress to a charity organization is a great option if you don't want to make money off it. These organizations will usually come and pick up the mattress from your house.
Recycling Centers: You can also take your mattress to a local recycling center for disposal. Some centers may even pay you for your mattress if it is still in good condition.
Thrift Stores: Thrift stores are a great option for selling used mattresses. You can usually get a good price for your mattress, and the store will take care of the delivery.
With these options, you should have no problem finding someone who buys old mattresses. Make sure you do your research to find the right buyer and maximize your profits.
Tips for Selling Mattresses
Helplines
Providing customer service helplines can be an effective way to increase mattress sales. A helpline allows customers to ask questions and get personalized advice about the mattress they are considering purchasing. This can be a great way to build trust with potential customers, as well as to provide them with the information they need to make an informed decision.
Reviews
Encouraging customers to leave reviews of the mattresses they have purchased is another way to boost sales. Reviews can help potential customers make an informed decision, and they can be a great way to get honest feedback on the quality and comfort of the product.
Warranty
Offering a warranty is another way to increase mattress sales. A good warranty can provide peace of mind for customers, and can also help to ensure that they are getting a quality product. Providing a warranty can also be a great way to differentiate your product from competitors and demonstrate your commitment to customer satisfaction.
Frequently Asked Questions
What is the Best Way to Market a Mattress?
1. Create an Engaging Website:
A professional website is essential for any business, and the mattress industry is no different. Make sure your website is well-designed, user-friendly, and engaging. Include product descriptions and images, customer reviews, and contact information.
2. Utilize Social Media: Social media is a powerful tool for businesses, and it's especially effective for mattress companies. Create profiles on popular platforms such as Facebook, Twitter, and Instagram. Post regularly, respond to inquiries quickly, and use targeted advertising to reach new customers.
3. Leverage Influencer Marketing: Influencer marketing is an effective way to reach out to potential customers. Partner with bloggers, celebrities, and other industry influencers to promote your product. Offer discounts and freebies to incentivize them to share your content with their followers.
4. Take Advantage of Local Events: Participating in local events, such as trade shows and conventions, is a great way to get your product in front of potential customers. Set up a booth and provide information about your product, as well as samples for people to try out.
5. Invest in SEO: Search engine optimization (SEO) is key to driving traffic to your website. Invest in SEO services to make sure your website is optimized for search engines and that your content is keyword-rich.
6. Focus on Customer Service: Customer service is key to gaining repeat customers. Make sure you are responsive to customer inquiries and complaints, and provide helpful information about your product.
7. Offer Discounts and Promotions: Offering discounts and promotions is an effective way to attract new customers and encourage repeat purchases. Consider offering free shipping, discounts on bulk orders, or incentives for referrals.
How can I ensure I maximize my profits when selling a mattress?
Research Your Target Market: Understanding the needs of your target market is key to maximizing profits. Research the demographics of your target market and consider their budget, preferences, and needs to determine the mattress types and sizes you should offer.
Utilize Strategic Pricing: Set prices at a level that will attract potential customers and still be profitable. Consider running sales and discounts regularly to maximize profits.
Optimize Your Advertising: Choose the most effective advertising channels for your target market. Be sure to create a comprehensive advertising plan that includes digital marketing, social media, print, and other channels.
Provide Exceptional Customer Service: Ensure your customers have a great experience by providing excellent customer service. Offer helpful advice, answer customer inquiries quickly, and make sure they have a positive experience when shopping.
Develop a Loyalty Program: Create a loyalty program to encourage repeat customers and maximize profits. Offer discounts, promotions, and rewards for customers that purchase regularly.
What are the most common mistakes to avoid when selling a mattress?
Not doing proper research – It is important to do your research on the different types of mattresses available before selling a mattress. You should know the different brands, prices, and features of each mattress so that you can provide customers with accurate information and make the best decision for them.
Ignoring customer reviews – Customers' reviews are a great source of information to use when selling a mattress. You should take the time to read customer reviews to understand the different features and benefits of each mattress you sell.
Not offering enough discounts – Discounts and special offers can be a great way to attract customers. Make sure to offer discounts and promotional deals to customers to make them more likely to purchase a mattress from you.
Not offering a wide selection of mattresses – Customers want to have a wide selection of mattresses to choose from. Make sure you offer a variety of different types of mattresses to accommodate different budgets and needs.
Not providing proper customer service – Providing excellent customer service is essential when selling a mattress. Make sure to be polite, friendly, and knowledgeable when helping customers make their purchase decision.
Not providing a return policy – It is important to offer customers a return policy when selling a mattress. Customers want to know that they can return the mattress if they are not satisfied with it.
What are some Good Strategies for Building Customer Loyalty when Selling a Mattress?
Provide Quality Products: Offer a quality mattress that meets customer expectations and ensures customer satisfaction.
Offer Special Deals: Provide special deals and discounts to loyal customers to encourage them to come back.
Create an Engaging User Experience: Create an easy-to-navigate website or store that encourages customers to explore your products.
Provide Excellent Customer Service: Provide quick and friendly customer service to ensure customers feel valued.
Build a Relationship: Get to know your customers to better understand their needs and build a strong relationship.
What tips can I follow to ensure I provide the best customer service when selling a mattress?
Be Knowledgeable: Being knowledgeable about your mattress product is essential when selling a mattress. Be familiar with a variety of mattress types and features, and be able to explain the benefits and drawbacks of each option.
Listen Carefully: Listen to your customer and make sure you understand their needs, preferences, and budget. Ask questions to ensure you are providing the best solution for their needs.
Be Patient: Allow customers to take their time when making a decision. Provide helpful advice and answer their questions as they arise.
Be Personable: Make sure customers feel welcome and valued. Being friendly and approachable can help build a positive customer relationship.
Be Honest: Always be truthful when providing information about your mattress product. Honesty is essential when building trust with your customers.
Follow Up: Follow up with customers after the sale to ensure they are happy with their purchase. This can help build a positive relationship and increase customer loyalty.
Conclusion
Selling a mattress is a competitive market, but with the right strategies, you can maximize your profits and make sure you have the best product for the best price. Use the tips outlined in this article to make sure your business stands out from the competition and that your customers are getting the best mattress for their needs.
References