Sleep is extremely important. However, in most cases, it could be interrupted by accident. So many thoughts and sounds like snoring can interfere with your precious sleep leaving you sleepless for hours. You're often left wondering how you'll catch some quality sleep again. There are many ways you can improve your sleep, including changing your diet, consulting a sleep coach, etc. Otherwise, you may end up having a lot of exhausting nights.
Sometimes, all you need to do is to block out the noise and just get a good night's sleep. However, none of the remedies mentioned above will cope with a quiet and uninterrupted sound better than a pair of earplugs. After suffering from insomnia for quite a number of years, I did thorough research on factors that affect the quality of sleep and came to discover that earplugs can improve it. So, the four earplugs under analysis should help you with this issue.
Having comprehensively examined the best earplugs in the game, I can confidently say that this list will help you figure out what PQ earplugs work best for each person since everyone has their personal preferences. So, read through it for a better understanding of the most effective earplugs on the market.
Top 4 Peace&Quiet Earplugs on the Market
So, how do you go about getting qualitative earplugs for sleeping? If you're a first-time buyer, it can be hard to discern what will work best for you. It is important to note that a lot of earplugs are manufactured from silicone, foam, or wax. Most may be used only once, but a couple of them can be reused. Besides, these products are mostly sold in bulk and range between $ 0.15 to 0.6 per pair. Further, this review will identify the best four PQ earplugs on the market.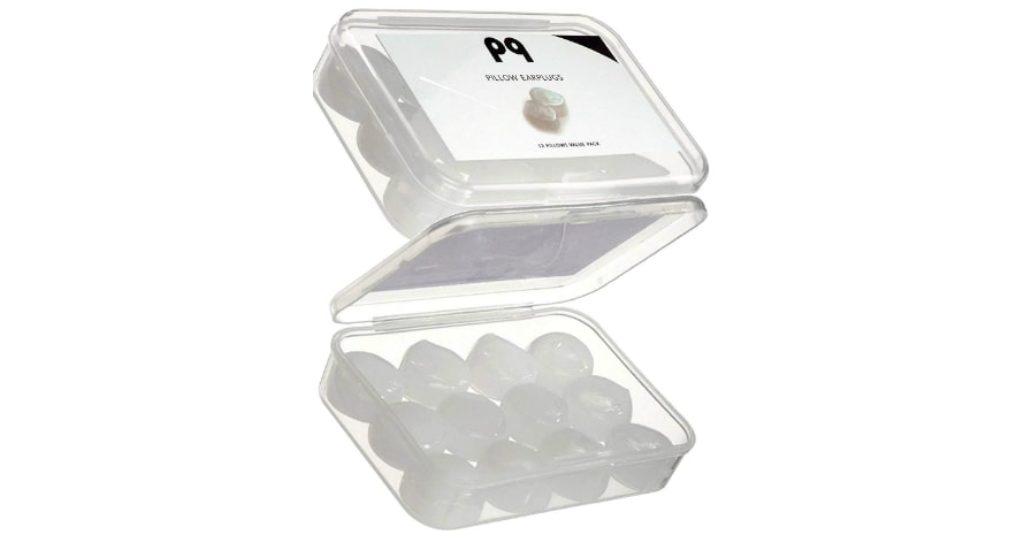 The noise-canceling wax earplugs come in a kit of 12. These PQ pieces have been manufactured from pliable wax material, ensuring that they fit perfectly in any ear size. They fit well, making the product ideal for swimming. If you intend to use them outside water, they will help in drowning out any noise, including that from TV, loud music, snoring, or any other sound that disturbs your quality sleep.
These quality earplugs block out up to 32 decibels of sound, making its reduction in noise hard to beat. These devices come in a plastic case that you can carry around anywhere you go. You can alternatively place them on an easily accessible bed stand for nights when your house is packed with guests. Also, the item is made from wax material, which provides quite a customized fit.
It doesn't matter what sleeping position you prefer as these earplugs provide the ultimate comfortable fit. Besides, if your ears are smaller, you can cut these earplugs into pieces making them an even more matching fit. Furthermore, you'll get to save more in the long run.
These earplugs are so reliable that they cannot fall out while using them. Even if you toss and turn a lot during your sleep, you'll still find them intact in the morning. They are easily carriable, straightforward to use, are 100% waterproof, and produced from safe, hypoallergenic material. Besides, they are latex-free. So, the product is a nontoxic option for both adults and kids of all ages.
PROS:
Waterproof
Easily molded into preferred size
Highly effective since they reduce sound by 32 decibels
CONS:
They can't be recycled
Small for other ears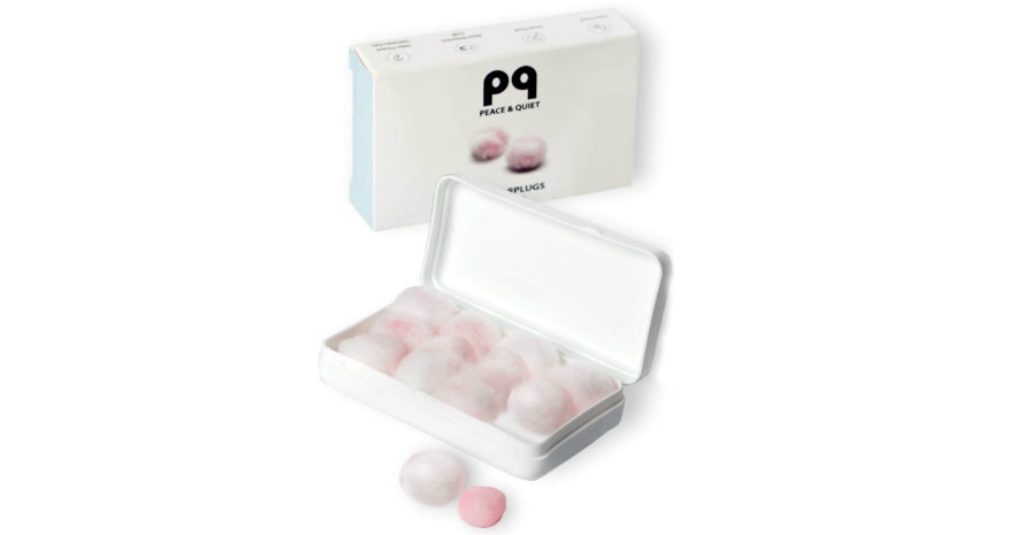 These swim earplugs come as 12 pillows covered in cotton wool. They are created from moldable wax and are designed for any ear size. So, both kids and adults can use them. One of these wax swimming plugs can be cut into half for both ears saving you money. Expect them to cancel out noise of up to 32 dB. Therefore, you can use them even while asleep, for reading, or for common hearing protection in an environment that is noisy.
With such high noise reduction, these plugs provide quite a balance between performance and comfort. Besides, these earplugs are ideal for swimmers because they are completely waterproof and invisible inside the ear. While they may be suitable for swimming, do not swim with them in the outdoors on a hot day.
Moreover, these moldable plugs are ideal for any other water-based activity. Rest assured that they won't fall out, making them quite reliable. Also, you can store them easily, and you can't lose them because the plugs have been individually wrapped inside a plastic box. Besides, this makes the item easy to carry with you anywhere you go.
PROS:
You can reuse a pair for up to five times
Excellent value for money
Effectively block out noise
CONS:
They do not fit small ears perfectly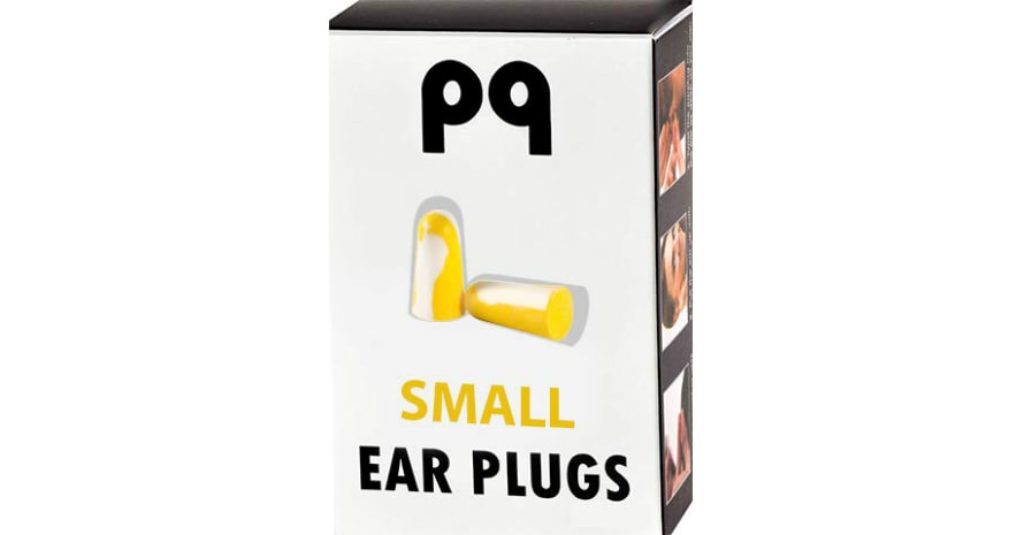 These foam earplugs are preferred by people with smaller ear canals, making them the ideal fit. They also reduce noise by 32 dB drowning out loud noises like music, TV, snoring, etc. Besides, each kit comes with 20 plugs which you can use for ten times. Still, how you use these plugs is all dependent on your preferences.
Also, these earplugs are made from a soft, flexible material that can be molded to fit your ear. This material, closed-cell foam, is effective for adapting to your ears' contours. So, they are perfect, especially if you have slimmer ear canals.
These PQ earplugs are waterproof and multipurpose. This is the reason they are ideal for traveling, swimming, as well as other activities. Moreover, these plugs are the most effective for comfortability while sleeping. If you do not want to experience discomfort or pain from having something in your ears for quite a long time, then you should go for these earplugs.
They have been specially created to provide the highest level of comfort. Also, the product is perfect for a side sleeper or a person who moves around too much while in bed. Therefore, the plugs stay snugly in your ears without being pushed far or leading to any type of pain.
I have also appreciated that they come with a complimentary storage case. I think that this item is quite the winner because it has a high level of noise reduction, the plugs are super-smart and quite comfortable. So, you can get these earplugs for high-quality sleep. However, there are a lot of complaints from many people claiming that these plugs do not block out noise, so they don't provide value for money.
PROS:
They can be molded to meet personal preferences
They form quite a perfect seal around the ear
Very comfortable
CONS:
Do not effectively block out noise
These soft-silicone made PQ earplugs have a conical shape, as well as a triple flange system designed to keep the water out. The main benefit of these earplugs in comparison to the rest of the PQ plugs is that they will stay in place effectively due to their material. So, you don't have to stress about having to readjust them regularly. Also, as a parent, you will not need to worry about the earplugs falling out, that is why your kid is fully protected.
Besides, you get a perfect carrying case that will come in handy if you're going on a boat ride, to the pool, or beach. So, you can attach these plugs to your boat keys, pool, or beach bag, making them ideal to tag along wherever you go. What's even better is that they are manufactured from a reusable material; so, you can use the product several times and dispose of them only when a need arises.
These earplugs are also made from lightweight material and come in an attractive design that provides maximum comfort while you're swimming in water. The item also comes with a connecting cord for you to store your plugs safely. It is quite durable and capable of keeping water completely out of your ears while undertaking any water-based activity.
Even after using the earplugs for a long time, they will still fit well and feel quite comfortable. So, the product provides value for money. Furthermore, this item is a safe option since it does not come out of your ear canals easily. What I love about this product is that it comes in various sizes, meaning that you get an opportunity to choose the perfect fit. Also, I like the fact that one can carry them anywhere they want; these plugs are long-lasting and come in a safe package which is simple to maintain.
PROS:
The material and shape allow the item to stay longer in your ears
High comfortability
Easy to maintain
It provides value for money
High safety
Durability
CONS:
Users admit that the product should have been gentler
Choosing the Best Earplugs for Sleeping
There are so many factors to put into consideration before purchasing earplugs. You must consider factors such as price, quality, availability, durability, etc. However, other essential elements include your ear's shape, the earplug's shape, their material, noise reduction rating, reusability, etc.
Once you look at all these factors, it becomes easier to choose the best earplug for better sleep. Besides, after reading this review, you have an idea of what you should look for and what will work best for you. I'm sure that it will cause you no stress to get the best PQ earplugs.
What factors do you usually consider before making a purchase? Which of the earplugs above have you used before, and what kind of experience did you have? Also, I'd love to hear about your preferences. Leave any comments or questions in the comment section below, and I'll make sure to respond to all of them!
Last update on 2023-12-02 / Affiliate links / Images from Amazon Product Advertising API