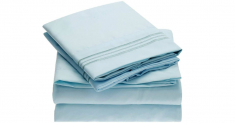 Best Sheets for Your Adjustable Beds: Know Which Is Right for You
My name is Catherine Rodgers. I am a certified therapist. The area of my study includes sleep medicine, as well. I've chosen this field of research, not by chance. For years, I've suffered from insomnia, and have been trying various medicines, including sleeping techniques, natural remedies, and even hypnosis. According to my observations, the quality of sleep depends on numerous external and internal factors that may seem irrelevant at first sight. After retirement, I decided to start this blog. 
My main goal is to help people who suffer from insomnia, people who are ready to change their whole lifestyle to get a night of healthy sleep. If you are one of them, here you will find plenty of useful information about healthy sleeping routines: from bed linens and earplugs to herbal teas and breathing techniques.
Having an adjustable bed has many benefits, especially if you are going through chronic back pains or other health problems. I know you are wondering if it is important for you to stop using your regular bed sheets on your adjustable bed. Yes, I can tell you that those sheets have to be changed. Different sheets are made to perform different functions, and this is something that most people ignore and end up using the wrong bed sheets in the wrong place.
Looking for good accessories for your bed, such as pillows and bedsheets, can be difficult.  But be careful if you are dealing with it for the first time: do not waste your money on bed sheets. Imagine you have bought your amazing bed, and then the sheets you spread pop up from the corners of the bed. The last thing you want is a sheet that does not fit your nice bed properly. There are many factors you should consider when buying your bed sheets, such as elasticity all around the bed sheet, deep-pocketed sheets, and quality. Seek professional advice or go through this list that I have put together for you to make the right decision.
Top 6 Sheets for Adjustable Beds: Everything You Need to Know
Below you can find some of the best sheets for adjustable beds. Go through them, check the advantages and disadvantages of each, and make your pick.
NestlBedding – Sheets for Split King Adjustable Bed
These sheets are luxuriously thick and are made up of 100% microfiber fabric. Experience what true luxury means by having a relaxed, comfortable night, sleeping on these adjustable split king bed sheets. This is a well-known brand of the best sheets for king size adjustable bed and other bed sheet sizes worldwide.
Therefore, it is a guarantee of high quality. Nestl has a repellent nature towards mites and other pests. These king adjustable bed sheets also do not attract molds, dust, and fungus. This is due to its ventilated weaving, which is hypoallergenic. This feature makes it the best bed sheet for people with health complications. For example, people with an allergy can breathe well and wake up without any chest congestion. Besides, those people, who suffer from skin conditions do not need a sleeping environment that is more irritating to their skin. Thus, these split king adjustable bed sheets are perfect for them to get.
Positives:
Stronger and more durable than cotton
Vibrant colors that do not fade easily
Fast-drying sheets
100% microfiber for maximum comfort
Very healthy environment
Affordable
Negatives:
Fabric may pill
Colors presented to you in pictures may not match the real color in reality
CGK Unlimited – Best Sheets for Adjustable Bed
This is a four-piece bed sheet set and four pillowcases. The sheets include a fitted sheet and a flat sheet. They have deep pockets that ensure the bed sheet does not pop up from your adjustable bed. Moreover, they are breathable and have a perfect cooling effect. Their material contains high-quality microfiber to provide comfort all through the night.
Positives:
Breathing ability
Nice appearance
Does not wrinkle
Easy to wash
Stain-resistant
Negatives:
May be too rough at first
South Shore Bed Sheets – Can Be Used with Any Mattress Size
If you have sleepless nights, sometimes the mattress is not the problem, the problem is bed sheets. South shore bed sheets are a set of six adjustable bed sheets which are all soft. These sheets for adjustable bed have deep extra pockets that can fit up to a twenty one-inch deep adjustable bed. The size of the mattress should not worry you. Hence, if you have a very thick mattress and a Tempurpedic bed, these are the best sheets for Tempurpedic adjustable beds to purchase. They are uniform on both sides to give you a soft texture, which is similar to the cotton material.
Besides, they are longer than normal bed sheets. Thus, if you are in search of an adjustable bed fitted sheet to cover your bed completely, then these adjustable bed sheets will work best. If you have been struggling with how to keep sheets on an adjustable bed, then this is the solution because it has deep pockets that keep it intact.
Let's admit it: we all do not like bed sheets that do not fully cover the bed. A maintenance point to note is that it is advisable to clean them regularly on a washing machine and dry them on low heat.
Positives:
They have an extra pair of pillowcases
Extremely soft
Very deep pockets
Does not pill easily if washed properly
Adjustable bed sheets that stay on
Negatives:
Can pill or cause staining if not washed properly
Mellanni Bed Sheet – Best Split King Sheet Set for Adjustable Bed
The Mellanni sheets are top-rated on Amazon. This popularity is because of their undisputed high quality. The bed sheets have a smoothly incorporated microfiber; thus, making them very cheap considering their good quality. The smoothness of these split king adjustable bed sheets is very close to that of a cotton bed sheet.
If you are searching for the best sheets for split California king adjustable bed, then mellani bed sheets will cut to the chase. This is because their package contains a split king adjustable bed sheet set of four pieces of bed sheets, which include both fitted and a flat sheet. The fitted one has an elastic rubber band material all round to ensure it grips the mattress firmly. Most bed sheets contain this elastic material on specific parts, such as the corners.
Additionally, there are sheets for adjustable bed that can remain tucked on mattresses up to 16 inches deep while you are asleep. Just like other adjustable bed sheets king, you are advised to use a washing machine and air dry them due to their fast-drying nature.
Positives:
Very soft and silky

Pocket-friendly prices

Fade-resistant

Long term guarantee

Perfectly tailored pillowcases
Negatives:
Very thin
There is no guaranteed cooling effect
Bare Home Sheet with Fitted Bottom – For Those Who Need Extra-Comfort
They are rated among the very soft and breathable twin XL fitted sheets for adjustable beds. The soft-touch provides comfort throughout your sleep. Compared to other sheets, these twin XL fitted sheets for adjustable beds have a softer texture. Also, they are fitted with deep pockets that can cover any adjustable beds up to a deep level of 15 inches. The broad spectrum of these sheets enables them to accommodate both the king and queen mattresses. The bare home manufacturer considers every customer's ideal comfort, and that is why their bedsheets can be used on different beds. If you have been on the hunt for sheets for adjustable king bed, then this may be your best selection.
Positives:
Full elasticity made to fit any bed measuring eight to sixteen inches deep
Hypoallergenic fabric
Machine washable
The material guarantees you comfort because of its soft texture
Negatives:
Very soft which might make it tear easily
SonoroKate Set of Bed Sheets – Suitable for Thick Mattresses
It contains super-soft microfiber luxury queen sheets for adjustable beds. If you are working on a tight budget, then these are the best sheets for you. It enables you to get value for your money. Also, despite containing microfibers, they still have that soft touch. Additionally, they come in two pillowcases and a set of four-bed sheets.
These sheets can fit on very large adjustable beds with mattresses going up to 16 inches deep. Therefore, you are sure that they cannot slip off while you are sleeping. This makes them the best Tempurpedic adjustable bed sheets. Cleaning process this queen adjustable bed sheets should be done with cold water for them to last longer. Another important feature of these sheets is that they are wrinkle-free after they dry. Another thing I noted is that some colors are cheaper than others, but the quality is still the same. Therefore, you can choose the cheaper colors if you are not looking for a specific color.
Positives:
Very soft
Warm
Affordable price
Work well for deep mattresses
Hypoallergenic due to the high microfiber material
Negatives:
The color may be darker than the one in the picture due to camera variations
Are You Using the Right Bed Sheet Correctly?
Many people want to know more about these bed sheets; this is commendable. Therefore, to enhance your knowledge on this issue, I have analyzed various questions that people would want to get answers to about king size sheets for adjustable beds. Sleep is very important to human beings, and anything that may cause hindrance to your sleep should be solved. There are different questions that people have asked me about sheets and adjustable beds.
What Are the Most Recommended Sheets for an Adjustable Bed?
Your choice can be made from the list above. All of them are perfectly suited for different types of adjustable beds. It is important to select a bed sheet that hugs the mattress tightly so that it stays in position, especially if you toss and turn in your sleep.
How to Put Sheets on an Adjustable Bed?
If you have been wondering how to keep sheets on an adjustable bed, then you have been using the wrong sheets. So, get yourself one of the best-fitted sheet adjustable bed analyzed above. Consider getting one with good elasticity all round.
Is It Necessary to Have a Special Sheet for an Adjustable Bed?
Yes! You should have a special adjustable sheet for adjustable beds. Mainly because it is not similar to other traditional beds. Spreading a standard sheet on an adjustable bed makes it easy for it to pop out despite tucking it tightly.
Where Can I Buy Split King Sheets for Adjustable Bed?
Finding them is quite easy since they are sold widely in different shops, both online and physical stores. The best online shop to get your bed sheet has to be Amazon. Because they have reasonable prices and your goods get delivered on time.
Everything Summed Up
The type of fabric should be a prime factor. Cotton is one of the highest-ranked fabrics used in the manufacturing of bed sheets because it is cool, smooth, and strong. The weaving of the cotton bed sheet should be close, as this ensures quality and durability. Microfiber materials also come highly ranked when it comes to bed sheets` fabrics. They are made up of fiber that is smaller than the original traditional fiber, and this is why they are